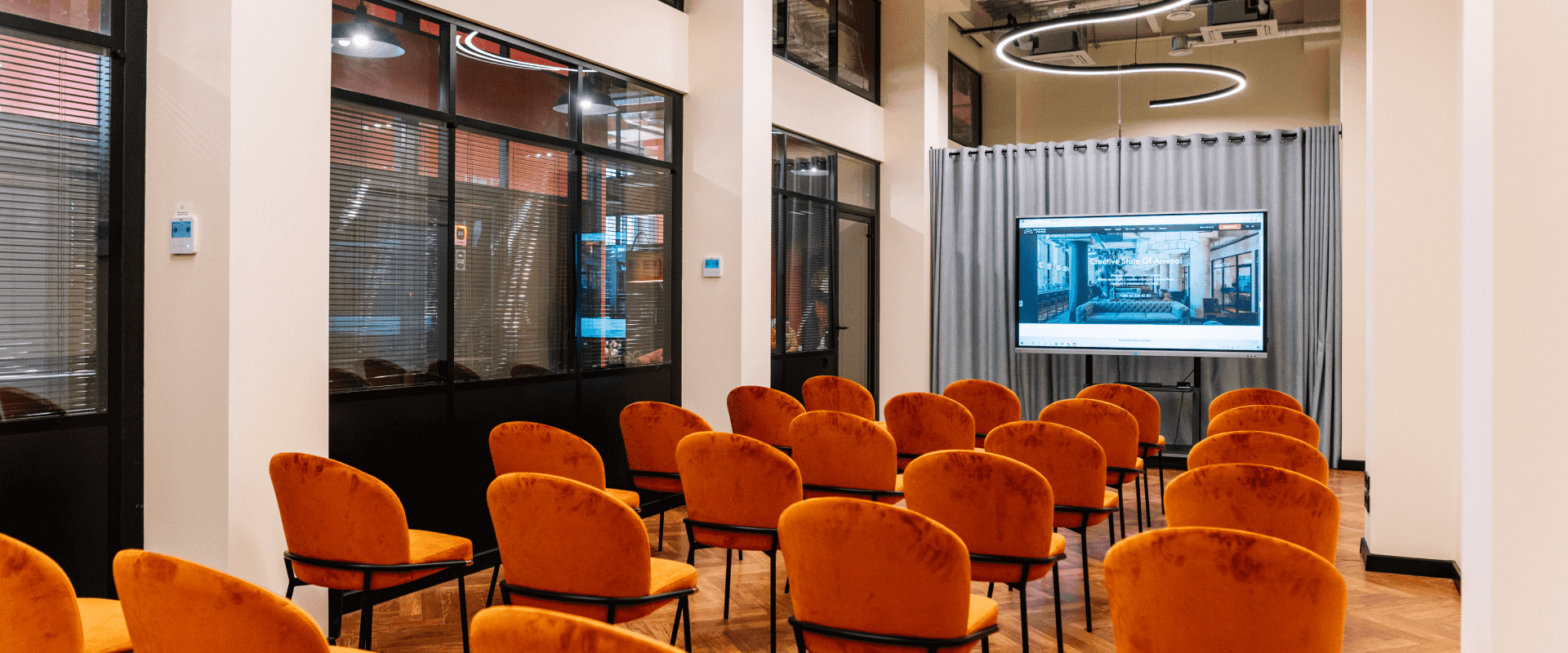 Lecture room
The best place for lectures, trainings or presentations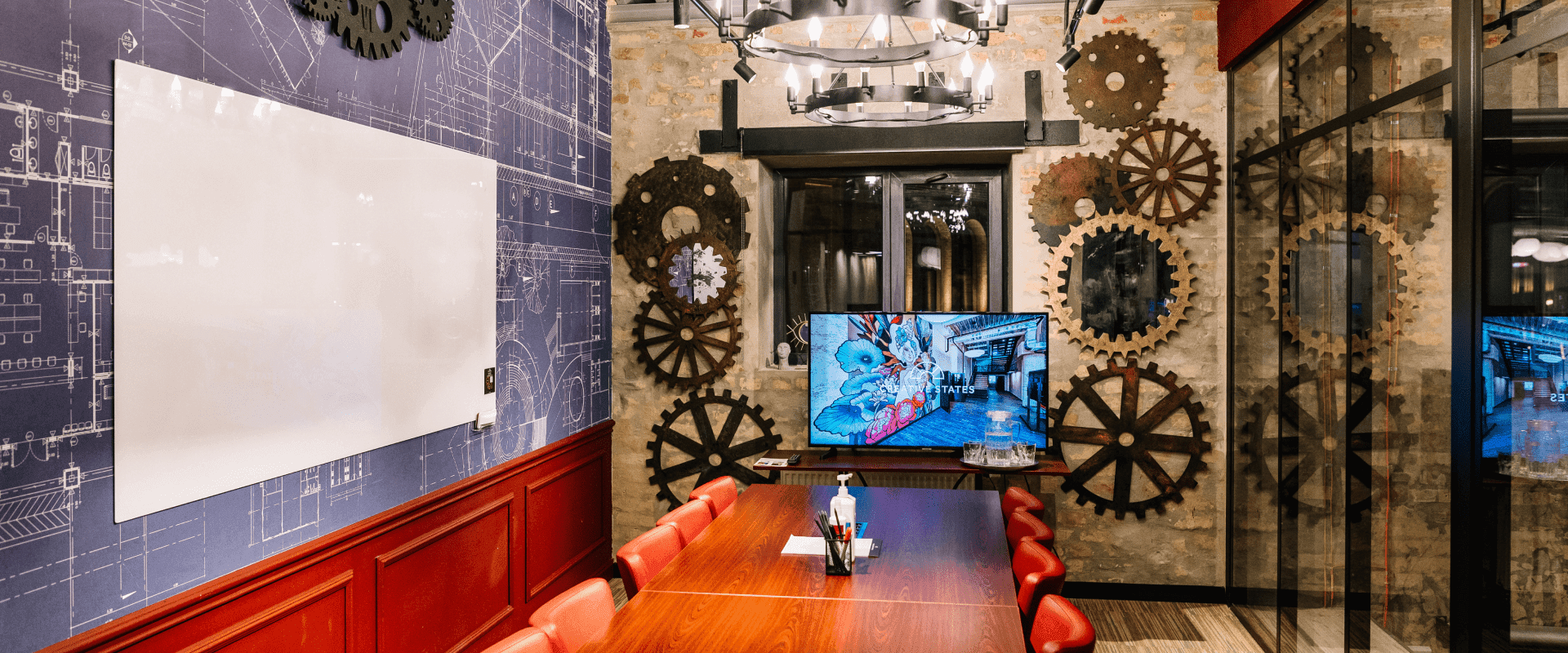 Meeting rooms
Rooms for meetings, strategic sessions and discussions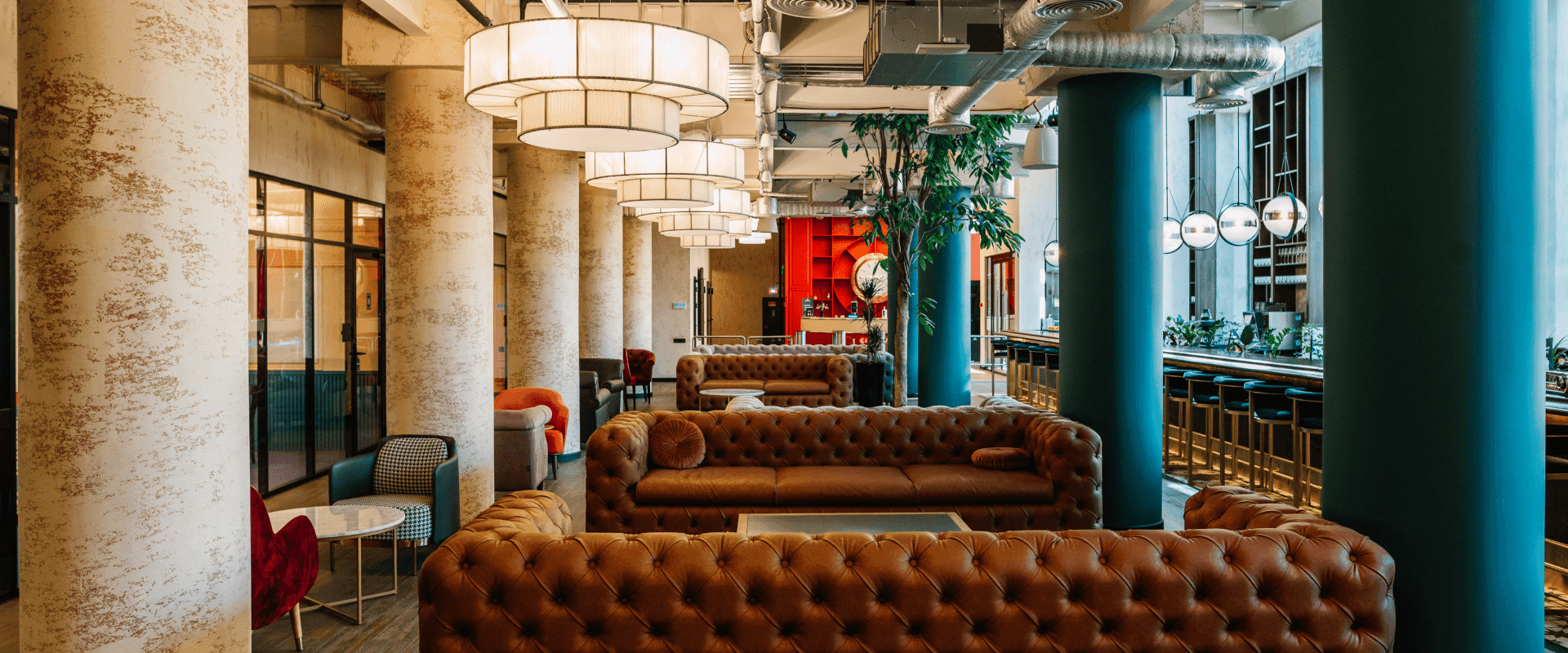 Lounges with a bar
An ideal place for a corporate event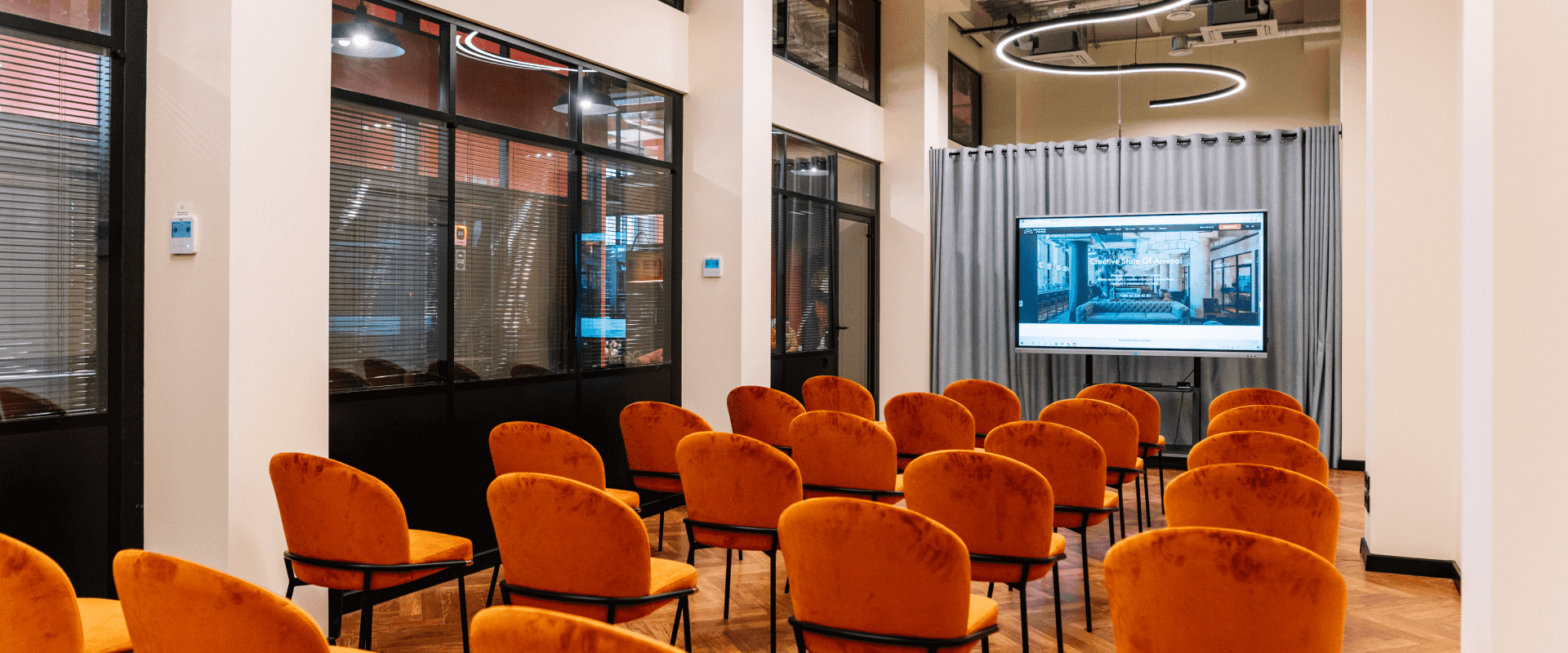 Lecture room
The best place for lectures, trainings or presentations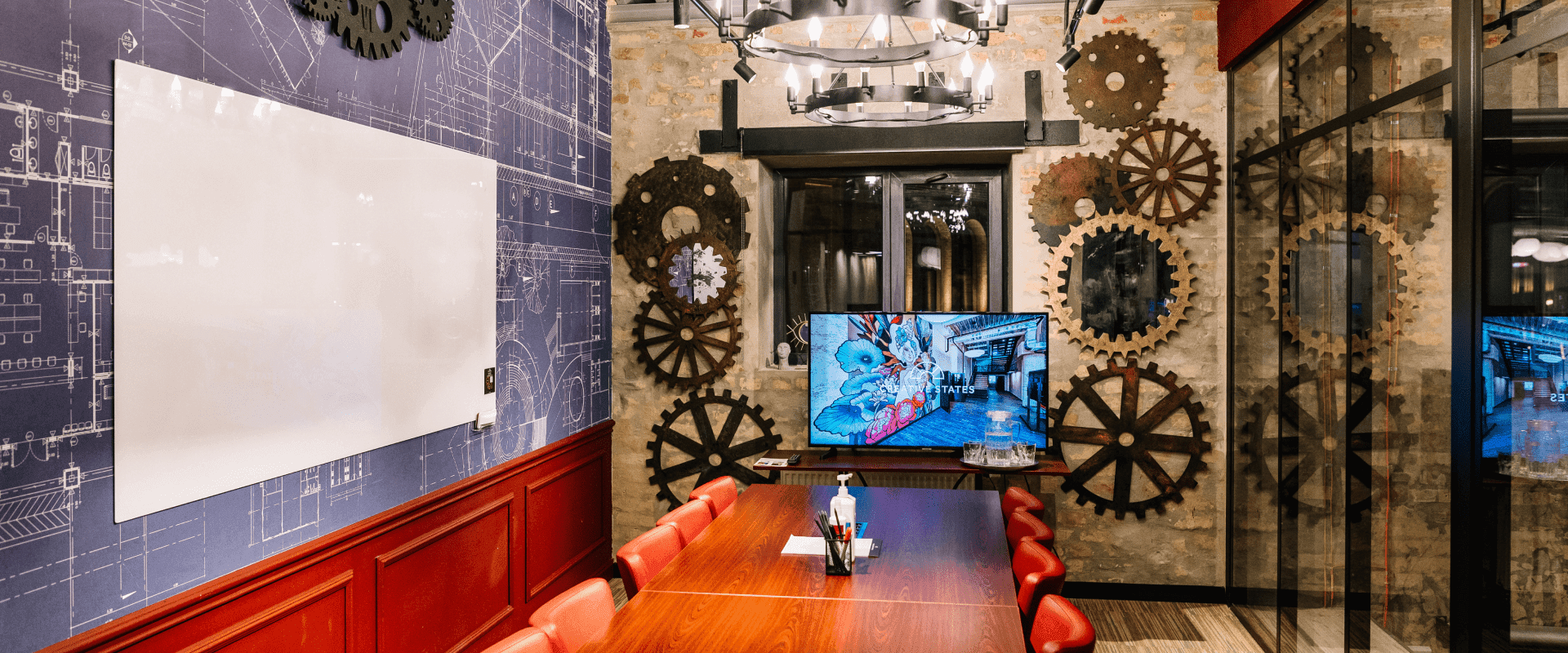 Meeting rooms
Rooms for meetings, strategic sessions and discussions
Our Services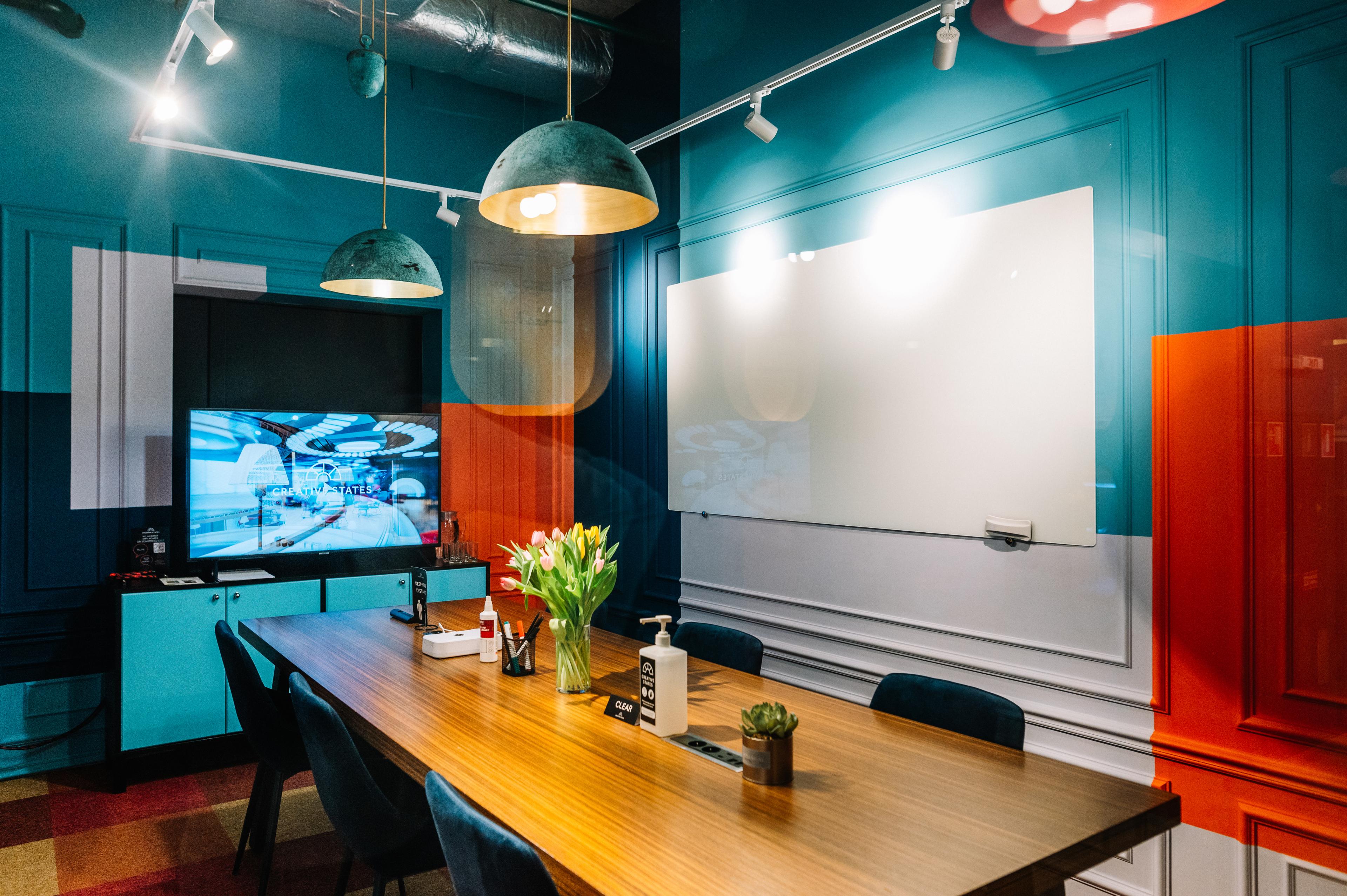 Meeting rooms
From $20 per hour
For events up to 16 people

TV 49"

Logitech webcam

Blackboard for records

Google Home smart column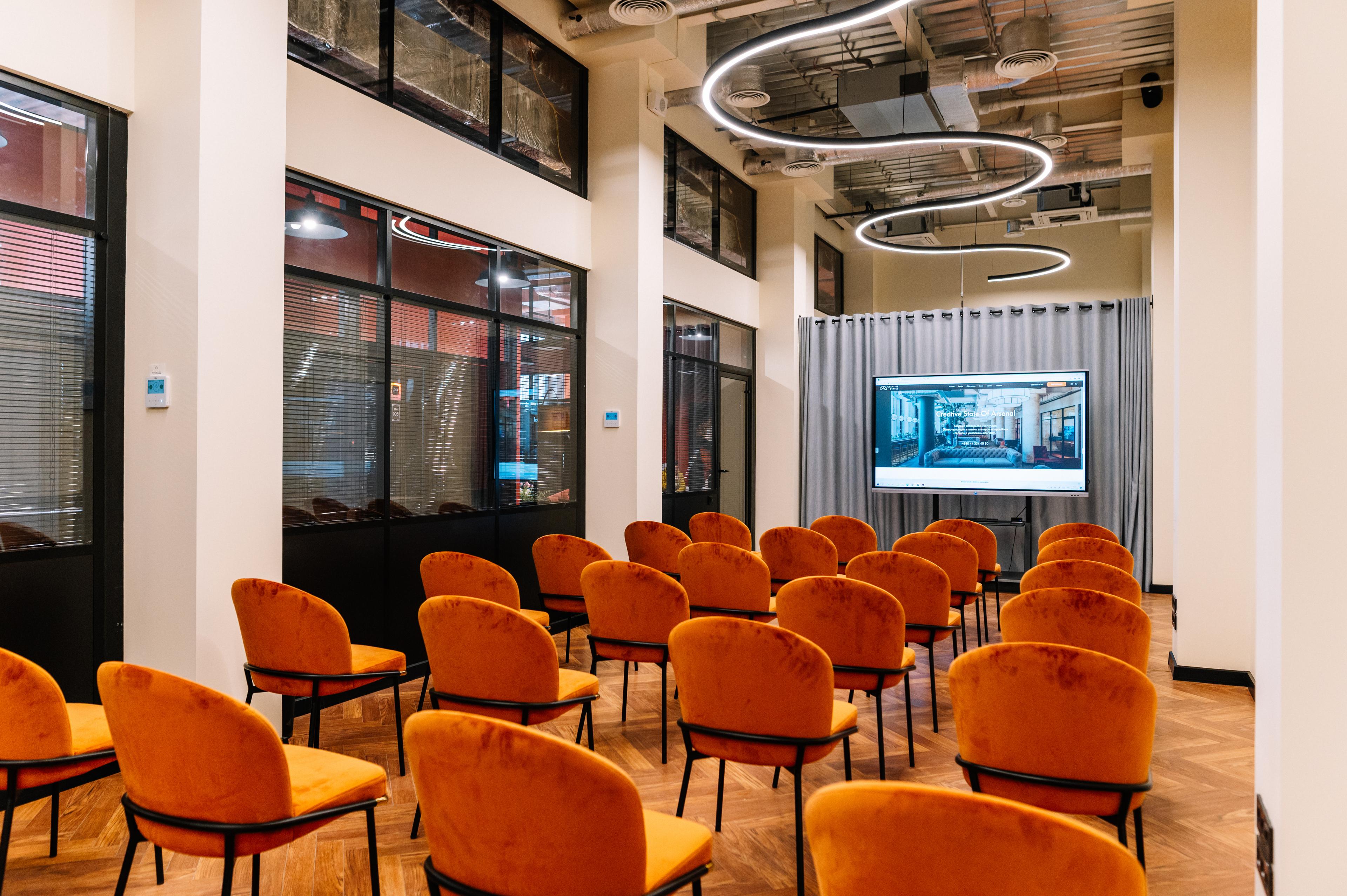 LECTURE ROOM
From $150 per hour
For events up to 50 people

Professional audio system, microphones"

Multimedia EdPro 86"

Logitech webcam

Flipchart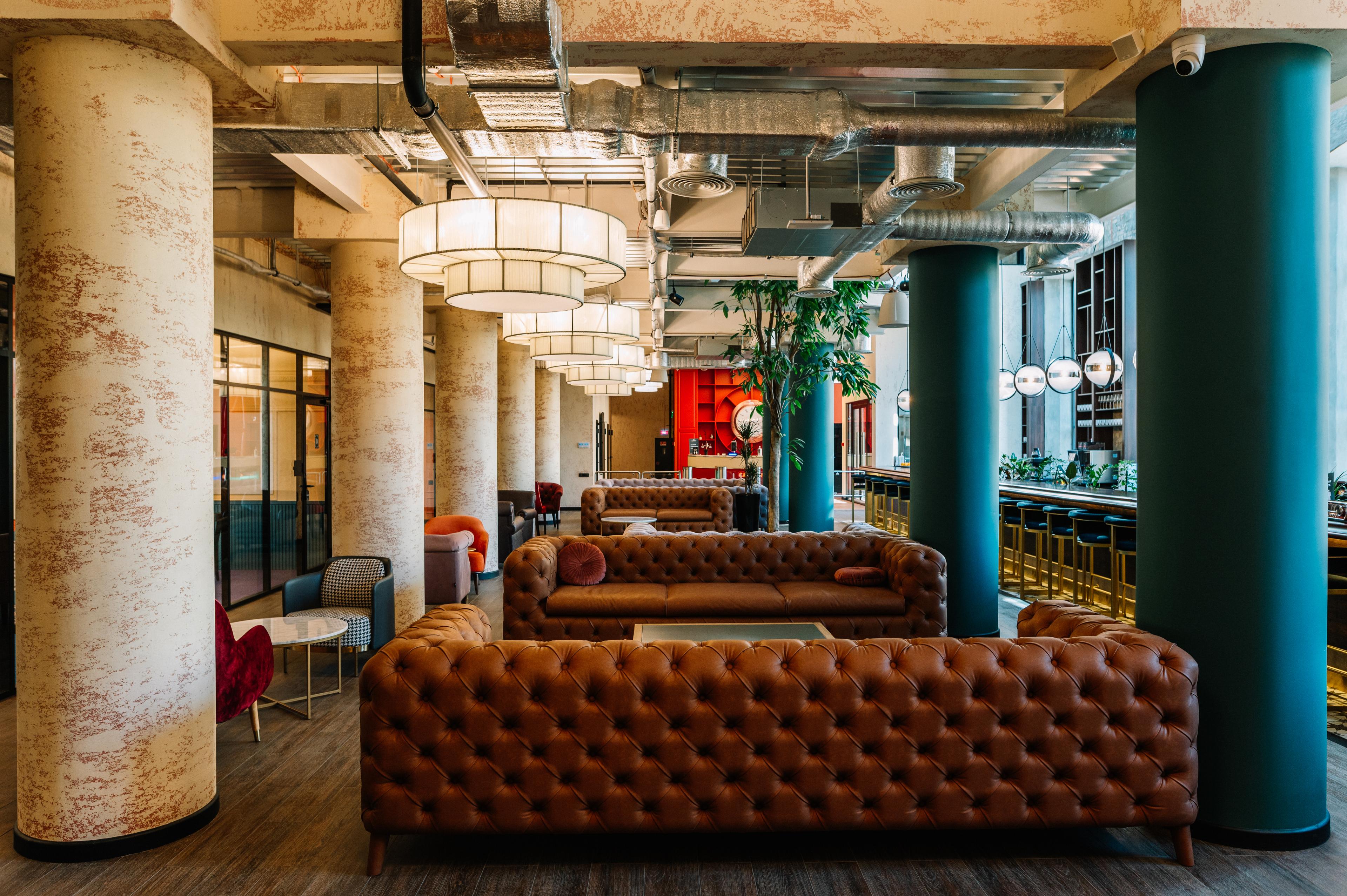 For events up to 100 people

Professional audio system, microphones

Full HD projector, 3x4 screen

Presentation console

Multimedia EdPro 86"
Our Benefits
Controlled air conditioning and ventilation system
Powerful Wi-Fi
Support and maintenance
Full technical support
Bar - tea, coffee, cookies
The ability to model the space for yourself
Book your outstanding event at Creative States
Charge your event with the flow of energy and inspiration. Just pick the space and we will take care of the rest. No membership is required.