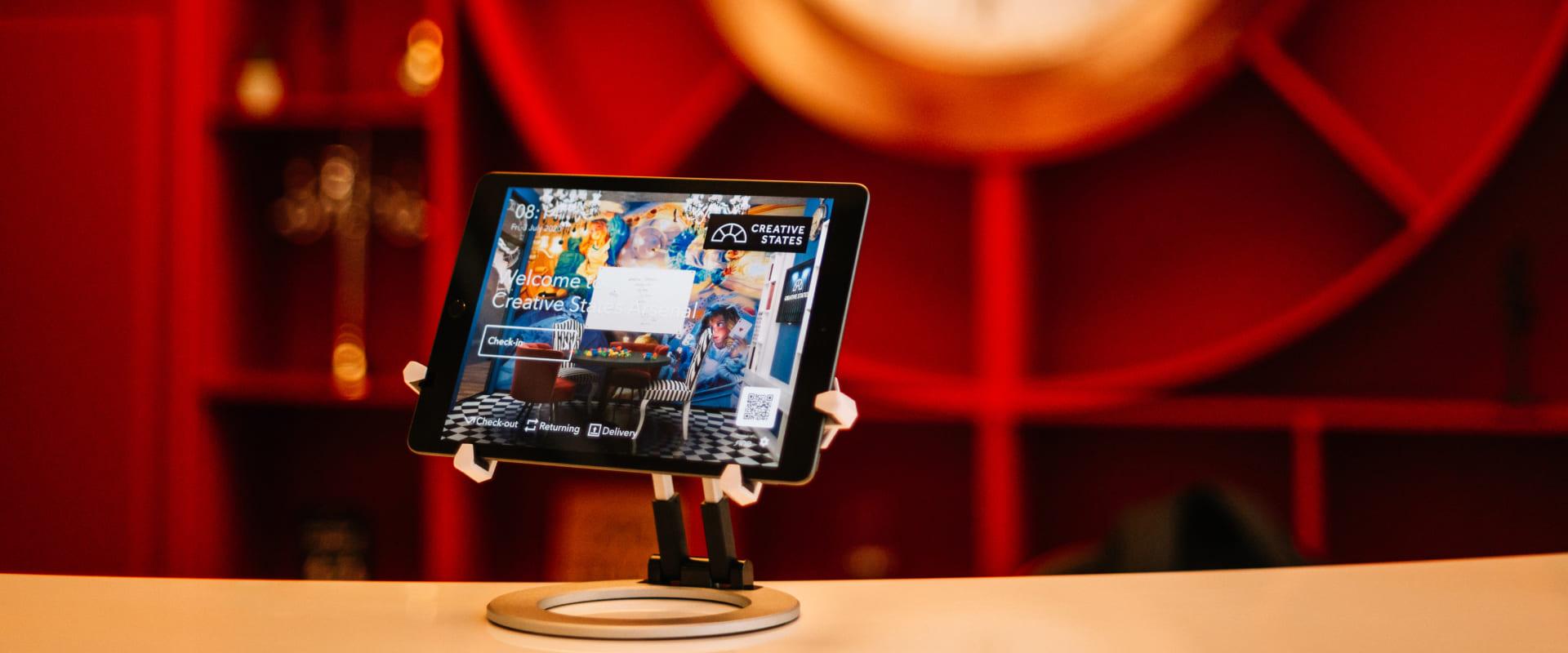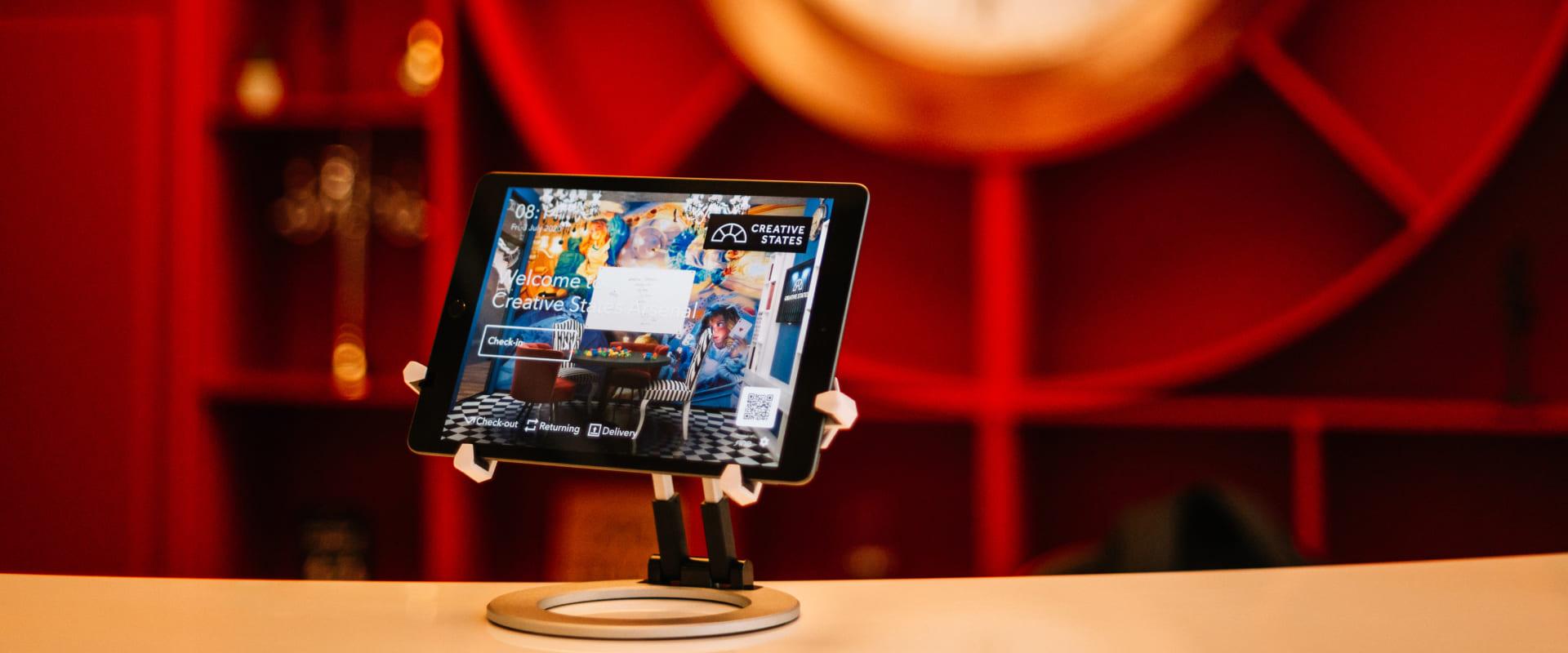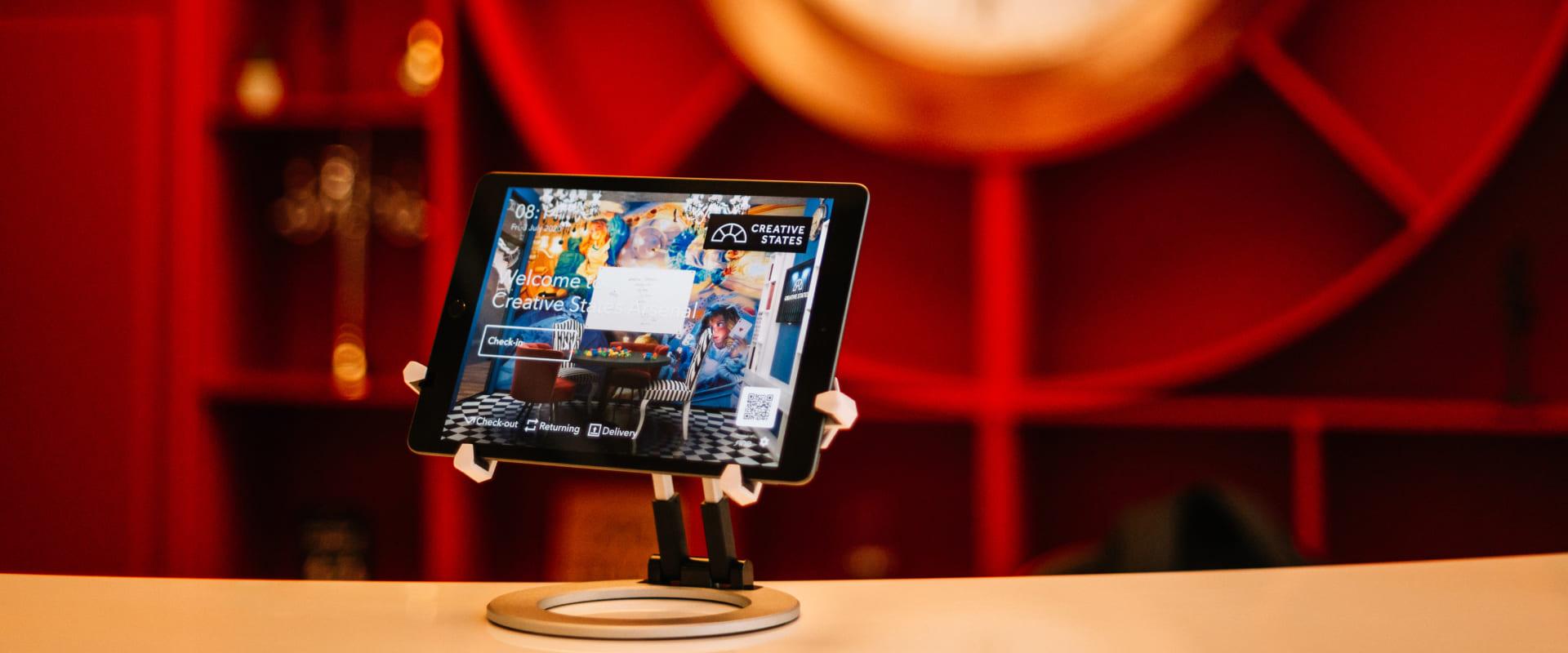 Creative States
Premium, flexible workspaces with a full range of operational services and unique community
+38 044 334 4080
Overview
Dear Resident,
We have created Creative States House Rules (after this, CS House Rules) keeping your safety and convenient residency in mind. Observing these CS House Rules is mandatory for all Residents of Creative States.
In general, we expect that you will not perform any activity that is reasonably likely to be disruptive, damaging or dangerous to us, our employees or agents, other residents, any guest or any other third parties or any pets or property of any of the preceding.
Community Managers
Our dedicated Community Managers are assigned to each Resident and serve as a single point of contact for you coordinating any requests and/or issues you might have.
If you have some specific request like invoicing or purchase of the value-added services, you can always communicate directly with our Service Desk team members.
If you are not sure whom you should talk to, please reach out to your dedicated Community Manager, and you will get introduced to the proper specialist right away.
Gulliver
+38 044 334 4080
Arsenal 2
+38 044 334 4080
Dnipro
+38 056 755 0875
Arsenal
+38 044 334 4080
Senator
+38 044 334 4080
Arsenal 3
+38 044 334 4080
Access Card
Every Resident is assigned an individual access card. To receive an access card, you or your company need to have a valid Residency Agreement with Creative States listing all the Residents authorized to access premises.
Residents with the Private Office price plan are provided with an access card that has the resident's name and photo linked to the authorized Resident, and this card can be used only by the person whose name and photo are on it.
Residents with the Hot Desk price plan are provided with an access card without the name and photo, and this card can be used only by those to whom it is issued.
Since Resident will receive his/her own access card, he/she can also use the mobile app as a pass.
Visitors are provided with special guest cards linked to the Company and/or Resident who invited them according to Guests & Visitors rules specified below.
In case you have lost your access card, please inform your Community Manager and/or our Service Desk by phone or e-mail within 2 hours, so that we block your card and issue the new one. Please be aware that the replacement of the access card will charge 10 USD per card.
We hope it will never happen, but if you ever decide to terminate your residency at Creative States, please make sure to return your access card to the dedicated Community Manager by 18:00 of the last day of Agreement.
Guest & Visitors
We are always happy to host guests. To make their visit safe and other residents comfortable, we ask you to follow a few rules.
Guests can stay at Creative States only from 8 AM till 7 PM on weekdays. At weekends and holidays it is from 10 AM till 5 PM, and only with prior approval from the Community Manager, with a list of guests and their estimated time of stay.
Guests can only come to Creative States using a guest card, which can be obtained in the lobby of the business center after registration in the visitor management system. Residents should not use their access card for passing guests to Creative States. It is a severe violation of our security policies and may be a reason for temporary card blocking or lead to termination of your Residence Agreement with Creative States.
To get an access card, guests have to register in the visitor management system at Creative States check-in point on the first floor of the business centre. For registration, the guest needs to indicate his/her real name, company, type of visitor, specify the Resident to whom he/she goes, make a photo and put his/her signature. In the end, the guest has to enter the guest card number that has been received from the manager. After the guest registration, the corresponding Resident will receive an email/SMS that the visitor is already coming.
You can also send an invite to your guest. It will make the registration process much faster. For more information, please check the visitor management instructions.
Please don't forget that your guest has to return a guest access card to the Reception Desk on the first floor and log out. For a lost card we charge 10$ from the Residents.
For all the guests to have an opportunity to visit their Residents at Creative States and make everyone comfortable.
For Private Office - you have a 2-hour limit a day on a visit of each person, each extra visiting hour costs $5 and is invoiced automatically to the respective Resident deposit.
For Hot Desk, Fixed Desk – visiting hour costs $5 and is invoiced automatically to the respective Resident deposit.
While at Creative States, the respective Resident is fully responsible for their guests and should be prepared to cover any losses and damages incurred by the guest in case it happens. Respective costs will be presented to the Resident for review and then deducted from the Residential Security Deposit.
Please be aware that the meetings with more than two people require a meeting room.
Behavior
We encourage mutual respect, sympathy, trust and care. Creative States is a community of creative, modern and polite people.
We believe that the right atmosphere is the most important reason for the successful growth of every company.
Greet everyone, even if you have worked at opposite sides of Creative States and didn't have a chance to meet before. Share your experiences, contacts, and ideas — that is a part of Creative States culture.
It is prohibited to show disrespect to the views of other people, race, sex, political, religious, cultural beliefs; use violence and create hindrances to the exercise of their rights and legitimate interests by other persons.
It is strictly prohibited to entice the employees of other Residents of Creative States. A Resident who has suffered damage from enticing an employee has the right to report this fact. Creative States, in turn, blocks the access to the territory of Creative States to the employee who was enticed. The prohibition of access shall remain in force until settlement of the dispute between the Residents. The ban is lifted only after obtaining consent from the party affected for admission of the employee in whose respect the dispute arose.
Hot Desk
Working hours:
Monday - Friday: 8:00 - 20:00
Saturday: 10:00 - 17:00
Sunday: Closed
The Resident with the Hot Desk price plan doesn't have a fixed desk and can switch the desk in the Hot Desk area at any time. Resident access cards for this tariff function according to the schedule above.
Please be aware that the Lounge zone, which is combined with the Hot Desk area, is often used to host various events starting 6 PM till 10 PM on weekdays and 9 AM till 10 PM at weekends. If you still want to work during the event, our Community Managers will help you find an alternative Desk across our office space.
Please note that the air conditioning system is managed by the Creative States staff only. If the temperature is not comfortable for you, please notify your dedicated Community Manager or go directly to our Service Desk — we will make sure it is in the range of 22C–24C.
Please be respectful to your colleagues, listen to music using headphones, and respect your neighbour's assets and personal space.
You can host guests according to our Guests & Visitors rules specified above.
Private Office
Working hours: 24/7
Creative States is ready to adjust the space according to your requirements, including corporate branding, decorations, furniture, office layout, etc. Some of that comes free of charge, and the rest should be reimbursed by the Resident.
Please note that the Resident has no right to carry out any finishing work in the private offices without the prior approval of Creative States.
Please be aware that each Private Office is equipped with an individual air conditioning control block so that Residents can manage the temperature on their own. If there is a problem with the ventilation system, please notify our Service Desk right away — we will fix the problem and make sure you feel comfortable.
Please note that the Resident has to provide access to its private office to Creative States staff or coordinated contractors to maintain the supply lines of Creative States or business center located in such office.
You can host guests according to our Guests & Visitors rules specified above.
Meeting Rooms
Meeting rooms are available for all the Residents and are included in the price plan. You can book the meeting rooms using the respective web-based application or native smartphone application.
If a meeting was canceled or rescheduled, you need to cancel the reservation or change the date and time in 2 hours before the session. If you don't cancel, our system will charge you automatically.
The conditions of the meeting rooms usage depend on your space plan (see below). The minimum time you can reserve a meeting room is 1 hour — maximum full day.
Conditions of using meeting rooms depend on your office plan:
Private Office: 2hr/Desk/month of any meeting room;
Hot Desk: no free hours
Any extra time is billed at $15/hour (large ones), $10/hour (medium and small ones).
Also, we have individual Skype room for Skype and phone calls so that you can use them for this purpose. Those are comfortable for sitting and can accept up to 2 people.
If you have a 1hr+ meeting with your team members or visitors, we would strongly recommend using the Meeting Room instead of the Skype room. Skype rooms are designed for cell, and Skype calls only.
Skype Rooms
We have special Skype Rooms for Skype and phone calls so that you can use them for this purpose. Those are comfortable for sitting and can accept up to 2 people.
If you have an 1hr+ meeting with your team members or visitors, we would strongly recommend using the Meeting Room instead of the Skype Room. Skype Rooms are comfortable small rooms, and they are designed for cell and Skype calls only.
You can book the Skype Rooms using the respective web-based application or native smartphone application.
Please watch overtime of room use and increase the time for using the Skype Rooms if necessary. If you do not book in our application, the room will be considered free, which means anyone can disturb you at a critical moment.
Coffee-bar & Kitchen
Coffee-bar in the Lounge area is accessible to all the Residents. Having a morning coffee or a cup of tea with cookies after lunch is a perfect opportunity to communicate with other Residents.
Our Residents should use a separate kitchen for any home-made food and/or food which requires microwaving, so that the smell does not travel across the entire facility. Arrangement of eating places in other premises is possible only after agreement with Creative States.
CS is conveniently located near the shopping centre, a food court and a supermarket, which provides immediate access to a variety of food options and eliminates long-term food supply storage at office premises/in fridges.
Please don't keep your food in fridges for too long. We clean those every Friday at 10 PM and dispose of all the leftovers.
Please be aware that it is prohibited to store products without appropriate packaging. Also, for the avoidance of disputable situations concerning possible theft or unintentional use of other people's food, it is recommended to mark the package identifying the owner of the food. Unlabelled food left in the kitchen areas is considered to be shared.
Please be aware that it is prohibited to leave an eating place uncleaned. Garbage eating food shall be disposed of in specially designated places.
Please do not wash cups and/or dishes, drop those into the sink or next to it — we have cleaning services which will do it in a quality manner.
Some easy tips for you:
If you empty it, fill it
If you dirty it, clean it
If open it, close it
If you spill it, wipe it
Premises & Facilities
Please use the common areas as well as furniture, technical facilities, equipment and services located in such areas only for their direct purpose and according to the instructions.
Printers, scanners, fridges, coffee-machines, showers, access control, air conditioning systems, video-surveillance, Wi-Fi and other equipment are available for you at our premises.
Please do not move furniture and/or equipment outside of the common areas to the private office. Let us know if you need anything else to assist you while working. Although we try to consider everything, we do our best to accommodate you even if it's beyond the standard requirements.
Not sure how to operate particular equipment? Please ask! We will always help you figure out how to use any of the machines.
We care about you, so please make sure to use the equipment carefully — this way it will work correctly and without any delays.
The Resident shall not use the Creative State's premises for immoral or illegal purposes, for residence or overnight stay.
When using premises, the Resident has to observe the rules of fire safety, sanitary norms and rules, sanitary standards of permissible noise and other requirements of the current legislation and regional regulations. Compliance is objectively necessary for the normal functioning of Creative States.
Please do not turn off the music in the lounge area and do not connect your own devices to Creative States audio equipment. Feel free to reach out to our Community Managers if you want Creative States to adjust the playlists.
Entrance to the front desk area is restricted to the Creative States team only. Please do not trespass the area.
Please do not transport materials and equipment in the elevators including construction materials. This can lead to breakage, damage or dirtiness of such elevators. If you need import or export of equipment and physical assets from/to Creative States, ask your Community Manager to organize these via construction elevator.
Please do not carry beverages or liquids in open containers in the elevators.
Paid services and facilities, as well as access to paid technical facilities in the common areas of Creative States, are provided according to the Creative States tariffs and reservation procedure using the necessary software tools.
Everything else
Please note that the business center launches Fire Alarm several times in a month to check all systems.
Smoking in Creative States is allowed only in specially designated places.
Drinking your own alcoholic beverages in the common areas of Creative States is possible only with the permission of Creative States.
Use of narcotic, toxic and psychotropic substances (and also those treated as such substances) is strictly prohibited in the whole territory of Creative States.
We don't mind entertainment, and we support a good mood, but if you are intoxicated or under the influence of alcohol or drugs, we would ask you to leave Creative States.
Every Friday starting at 6 PM we feature the Happy Hours down the Lounge area. Our bartender would be delighted to treat you with wine and cocktails while a Community Manager will use an opportunity to introduce you to other Residents residing across the same location or beyond.
We are Kids Friendly. Our partner will provide you to a baby changing station, WC for kids and toys. Please note that we don't provide children's room or babysitters at this time.
We are Pets-friendly. You can enter Creative States with a dog just through a backdoor, so please ask your Community Manager for assistance. Your pet has to be calm, shouldn't disturb other Residents, or damage the furniture and walls. Make sure to clean after it by yourself. Always be near your pet, and in case of its loss immediately report this fact to Creative States. The Resident is liable for any loss or damage caused by his/her dog to Creative States, other Residents or Visitors. Also, in case of such losses or damage, Creative States may prohibit the access of such pet.
Our Residents may conduct photo/video shooting in Creative States and on the entire territory of the business center only after the prior written permission of Creative States.
Our Residents promote clean air. That's why we have a shower, towel, soap, and shampoo free of charge.
Please share the good news or your professional accomplishments. Feel free to contact your Community Manager, and we will inform the community about your success.
Never miss a chance to connect and get access to our information and entertainment. See what's new at Creative States, share your expertise and get involved in community life in our Facebook, YouTube and Instagram.